A NEW TOUCH TO YOUR BRAND

,
A NEW APPROACH,
A NEW SOUND...
Radiorder presents your brand's corporate identity, added value, vision and mission with a music infrastructure that pays regard to the senses of people and touches their hearts. With Radiorder, you can play the music libraries exclusively produced for you, your campaign announcements, your brand jingles, and your announcements for your customers in all your branches with a special radio broadcast without paying royalties in all locations of your brand.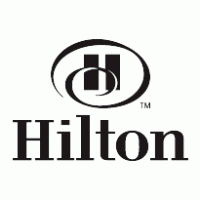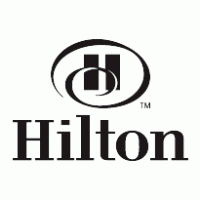 It allows you to broadcast your own music with your own announcements in your business and all your branches, improving your corporate identity with music specific to you and your industry, increasing your brand awareness, ensuring customer satisfaction without royalties / criminal sanctions.
The Radiorder music genre team follows the music trends from all over the world and brings together new music playlists with all brands and their locations on a daily basis.
600,000 CONTEMPORARY MUSIC
The Copyright Act 5846 contains the principles of playing non-copyrighted music in all public commercial enterprises is illegal and criminal sanctions are enforced by professional associations. Under this law, businesses that conduct pirated broadcasts are subject to high criminal sanctions. With Radiorder, we free you from copyright fees.
New music and artists are added to the contemporary music archives, with and without lyrics produced by music producers, sound engineers and DJs in 16 different countries. Your lists are constantly checked and updated by the Radiorder production team.
Radiorder carries your private radio to any desired point with its own special broadcast box, which has high technology, online and offline broadcasting features and low internet traffic consumption. Moreover, you can access and control all your branches from the Radiorder interface whenever and wherever you want.
JINGLE / ANNOUNCEMENT / VOICEOVER
In addition to the music library created specifically for your brand and your concept, the Radiorder team publishes brand music (jingles), voiceovers and campaign announcements created by professional dubbing artists in line with your demands, in all your branches within 24 hours.
LEGAL ASSURANCE
AND LICENSING
All work of art on Radiorder playlists are copyrighted by Radiorder. The Radiorder Legal Department provides continuous service in all legal processes that may arise. In addition, all locations are licensed and legally secured with international license documents.
With Radiorder broadcast infrastructure, you can see all your branches with their locations on the map from all computers, Android and IOS based phones and tablets; you can monitor and control their online or offline status.
"The heart of excitement of music is the power to stimulate visual imagery and emotions. This is one of the essential elements of the enchanting power of music on human being."
​
F. Nietzsche
0850 441 1 449
7/24 Technical Support Line
GERMANY OFFICE
Taunusstraße 44
D-60329
Frankfurt am Main / GERMANY
ISTANBUL HEAD OFFICE
Ekin Sok. 1/4
TR-34381
Mecidiyeköy / Şişli / İSTANBUL